At our friends' house, as a number of folks carved the pumpkins they had brought along, I commenced my art project. (You can click on any image to see it larger.)
1.
I began by cleaning out the largest pumpkin I had ever bought. The next-largest pumpkin at the party was half as tall. The size of the pumpkin was important, however, for what I had in mind. Working hard, and occasionally stopping to explain the finer points of gourd design, I meticulously implemented my ideas.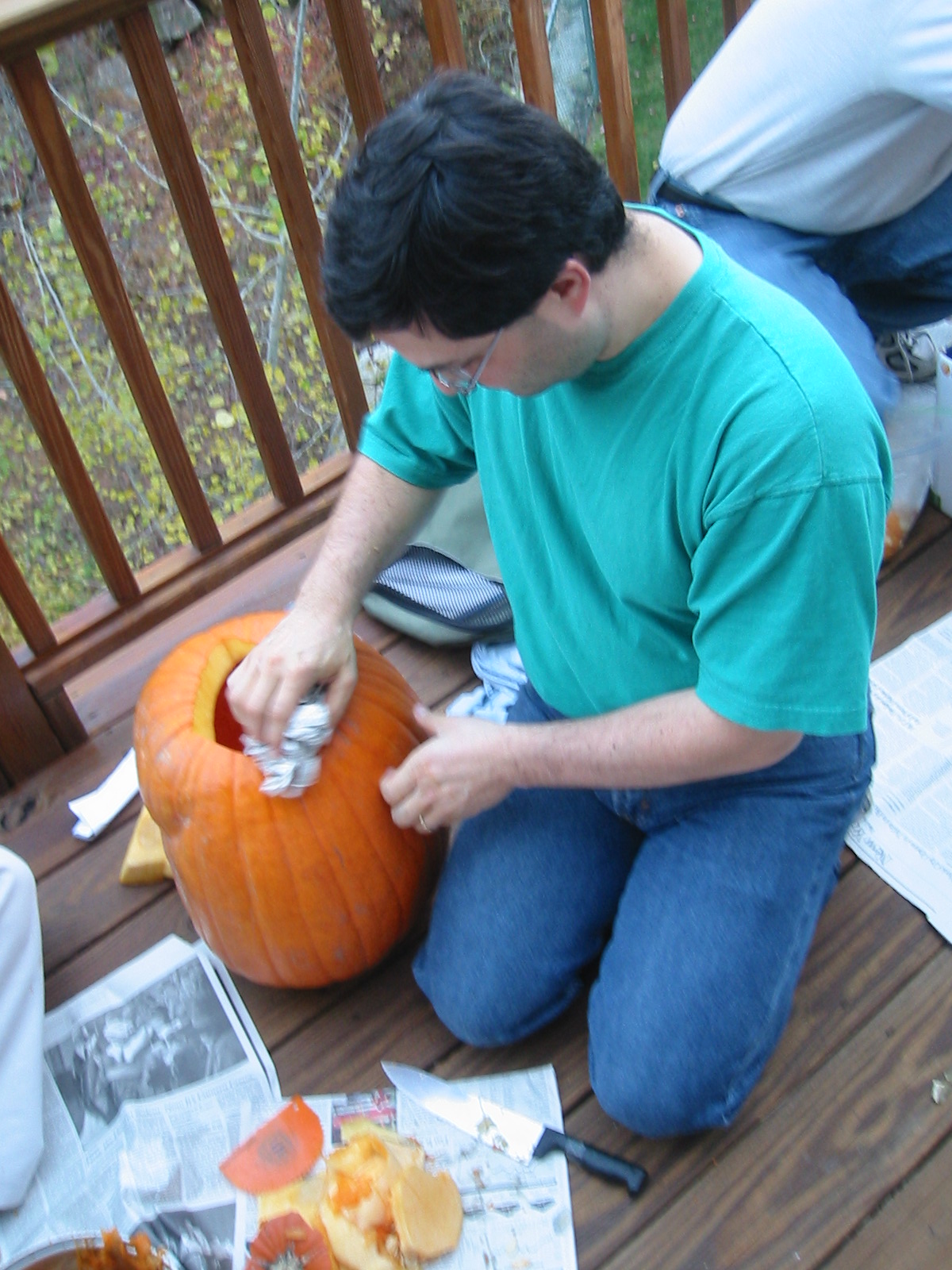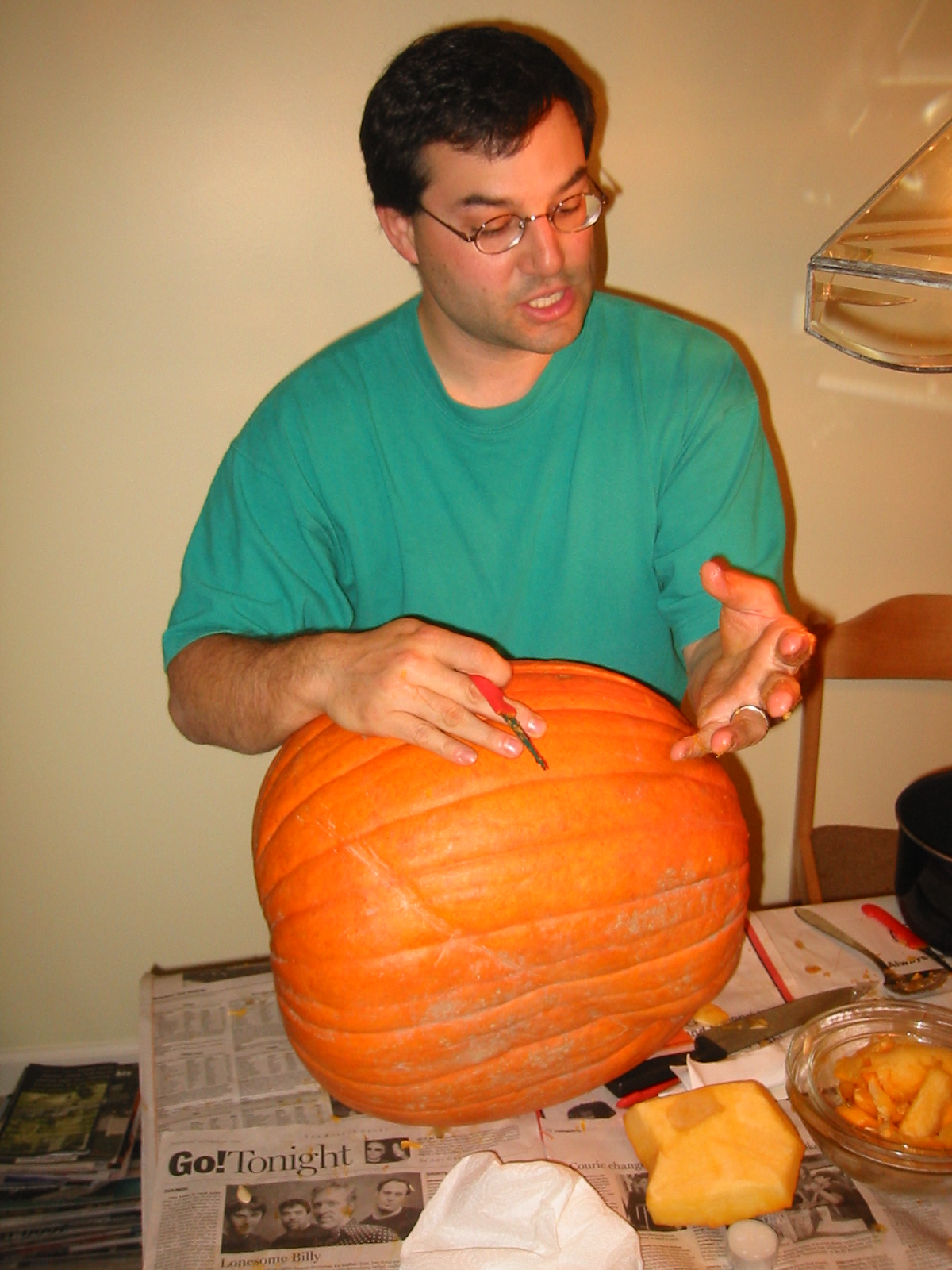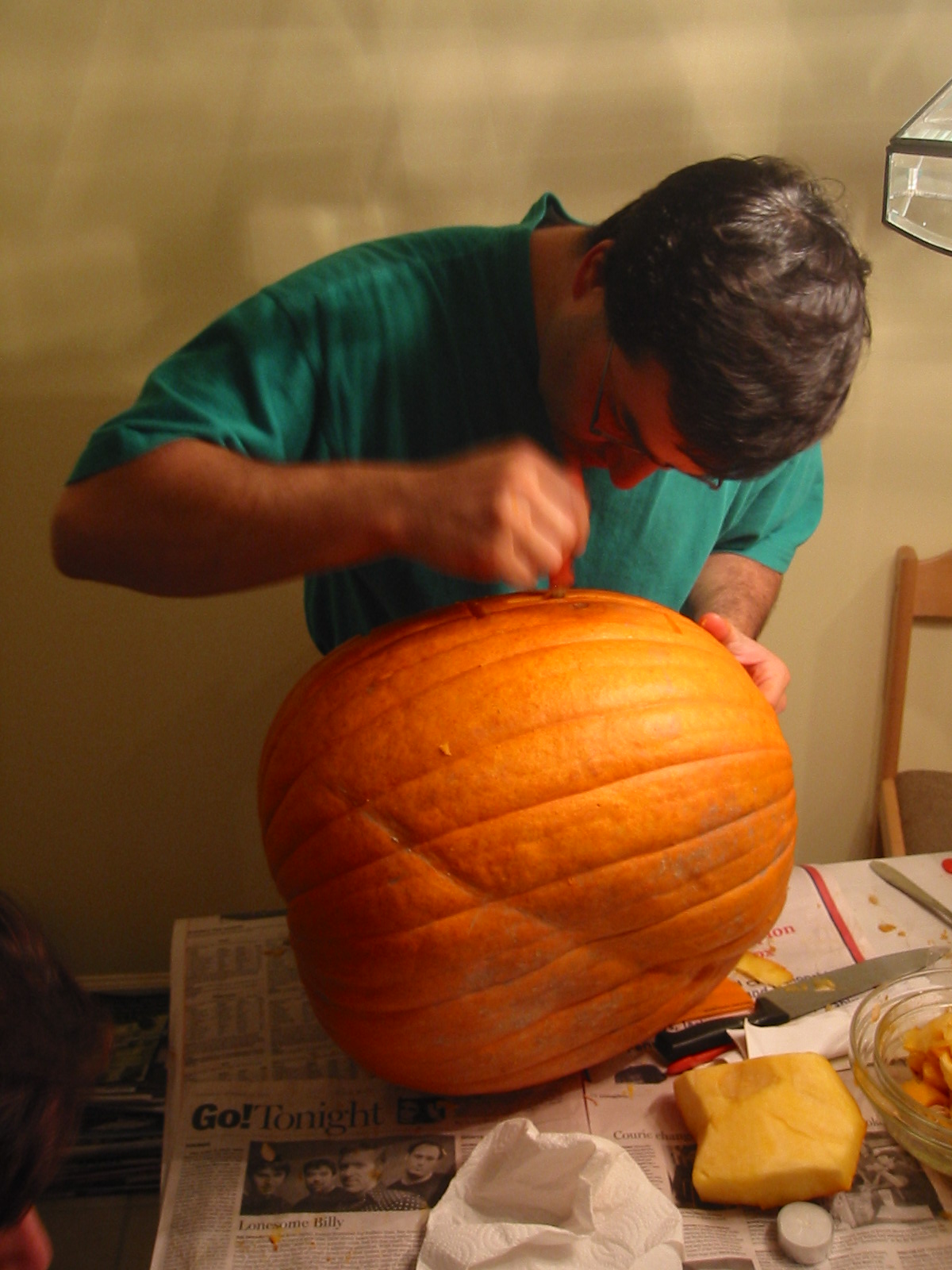 2.
Two hours later, I had my finished design. People still asked me, "What is it?"
I knew that if I could get a candle inside, people would have their answers.
It would not be a face.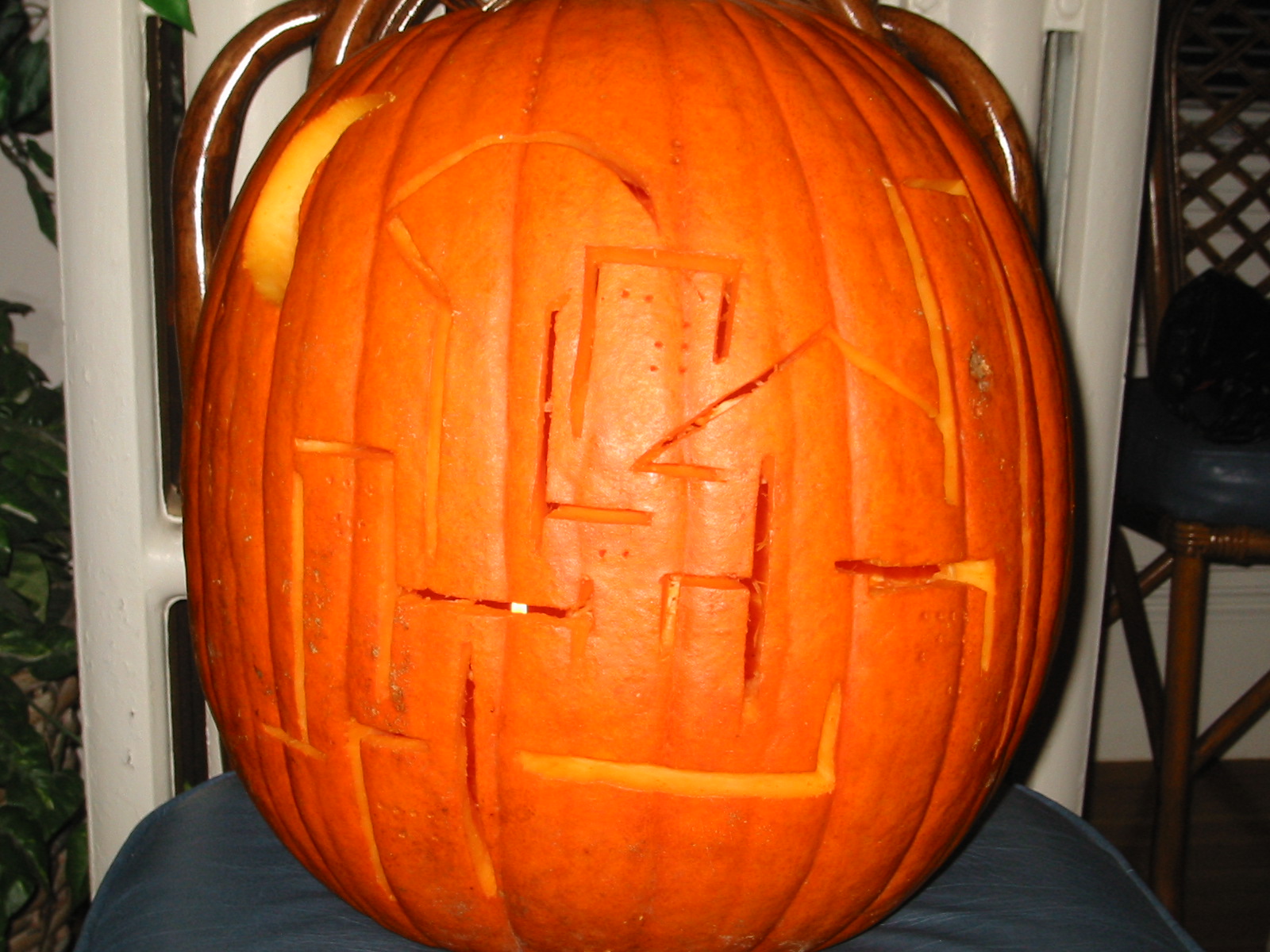 3.
Sure enough, I was right. With the right lighting, my masterpiece was complete. The second picture demonstrates the scale of the finished masterwork.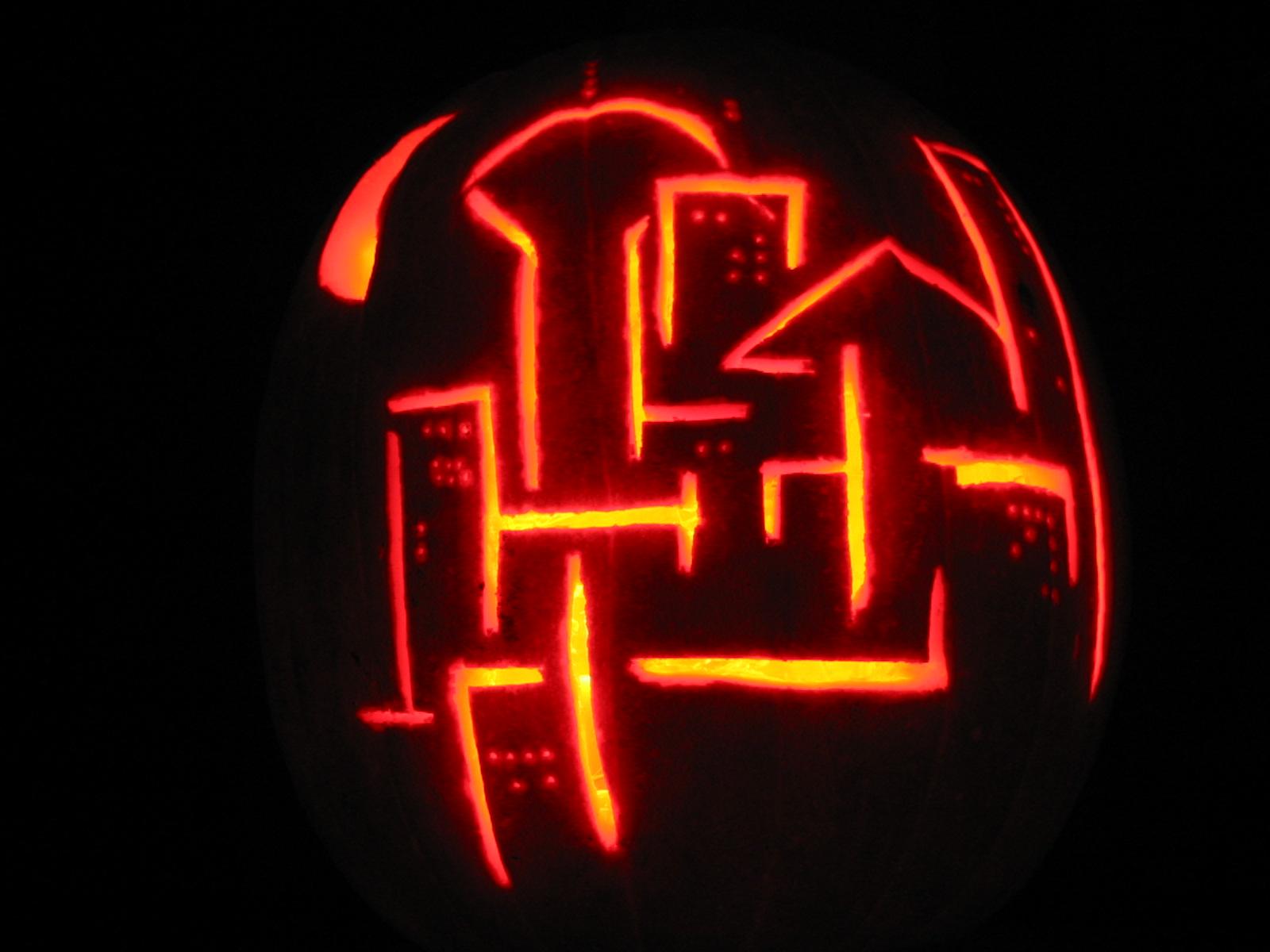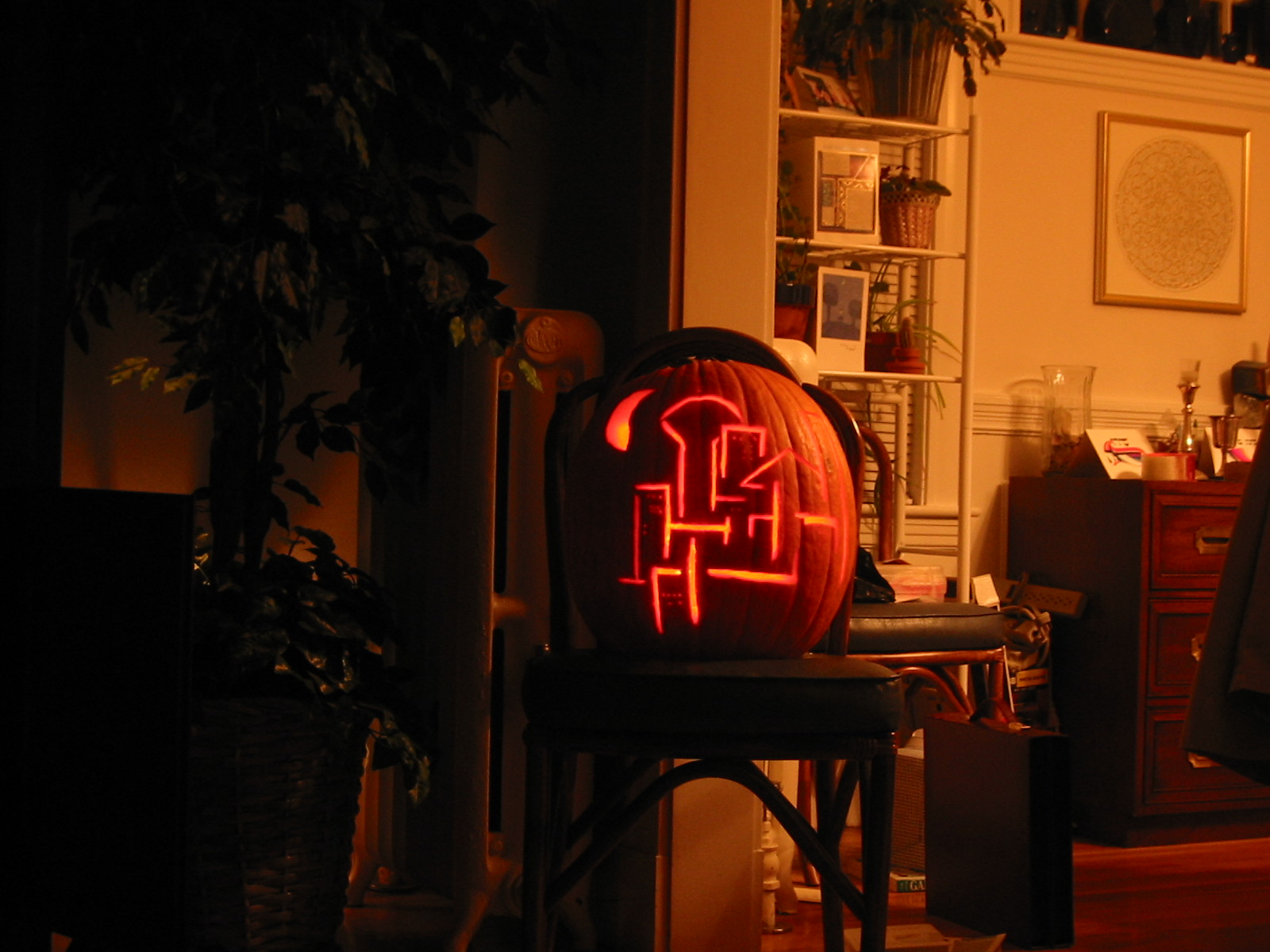 Editor's Note: If I don't include at least a few pictures of my wife's pumpkin, I might never carve another pumpkin again. With that in mind, I urge you to witness the profound and yet understated grace innate in her own gifted handiwork, a double-sided pumpkin wtih multiple personalities. This is clearly an awesome demonstration of her knife-wielding psychologies.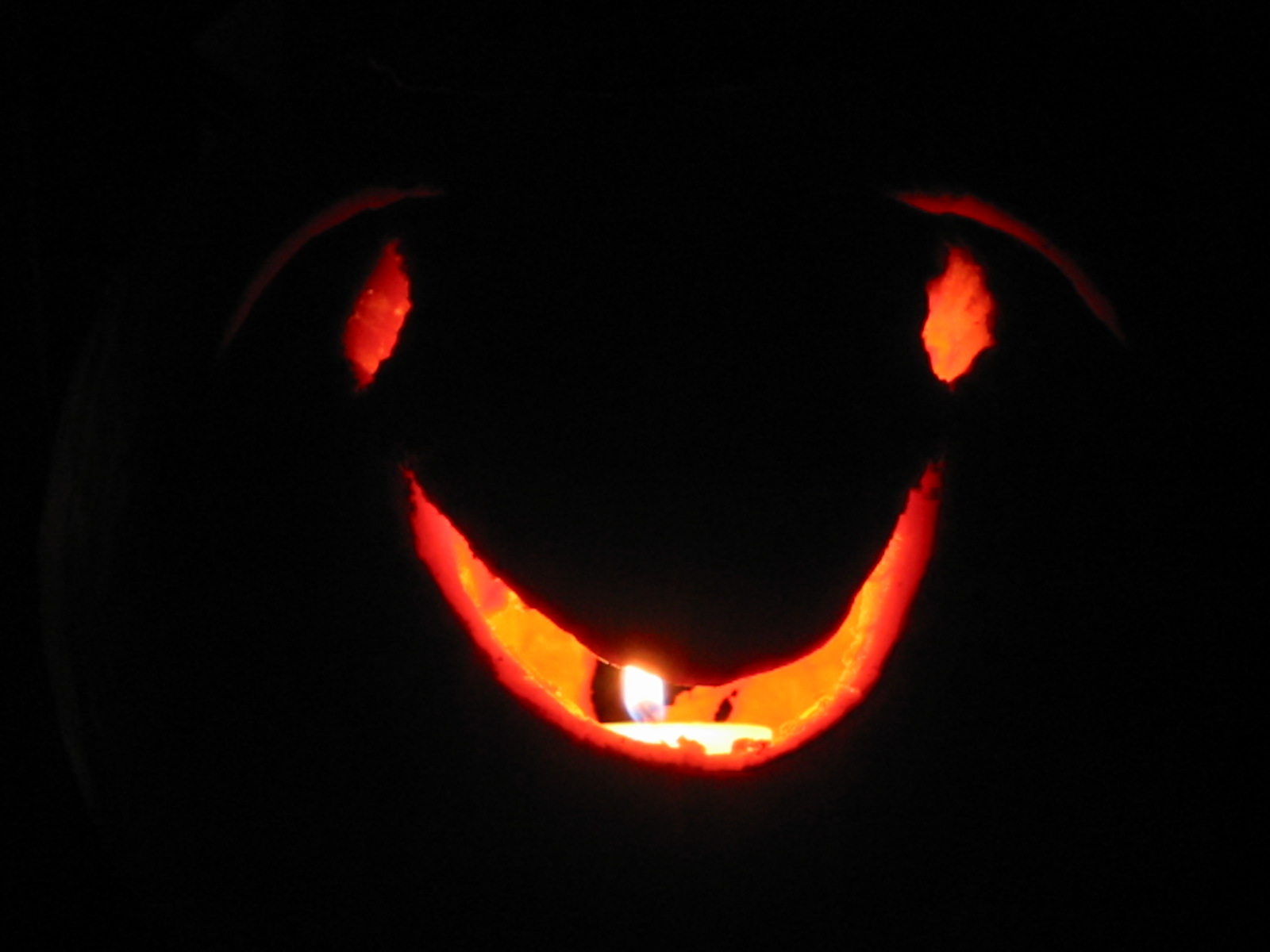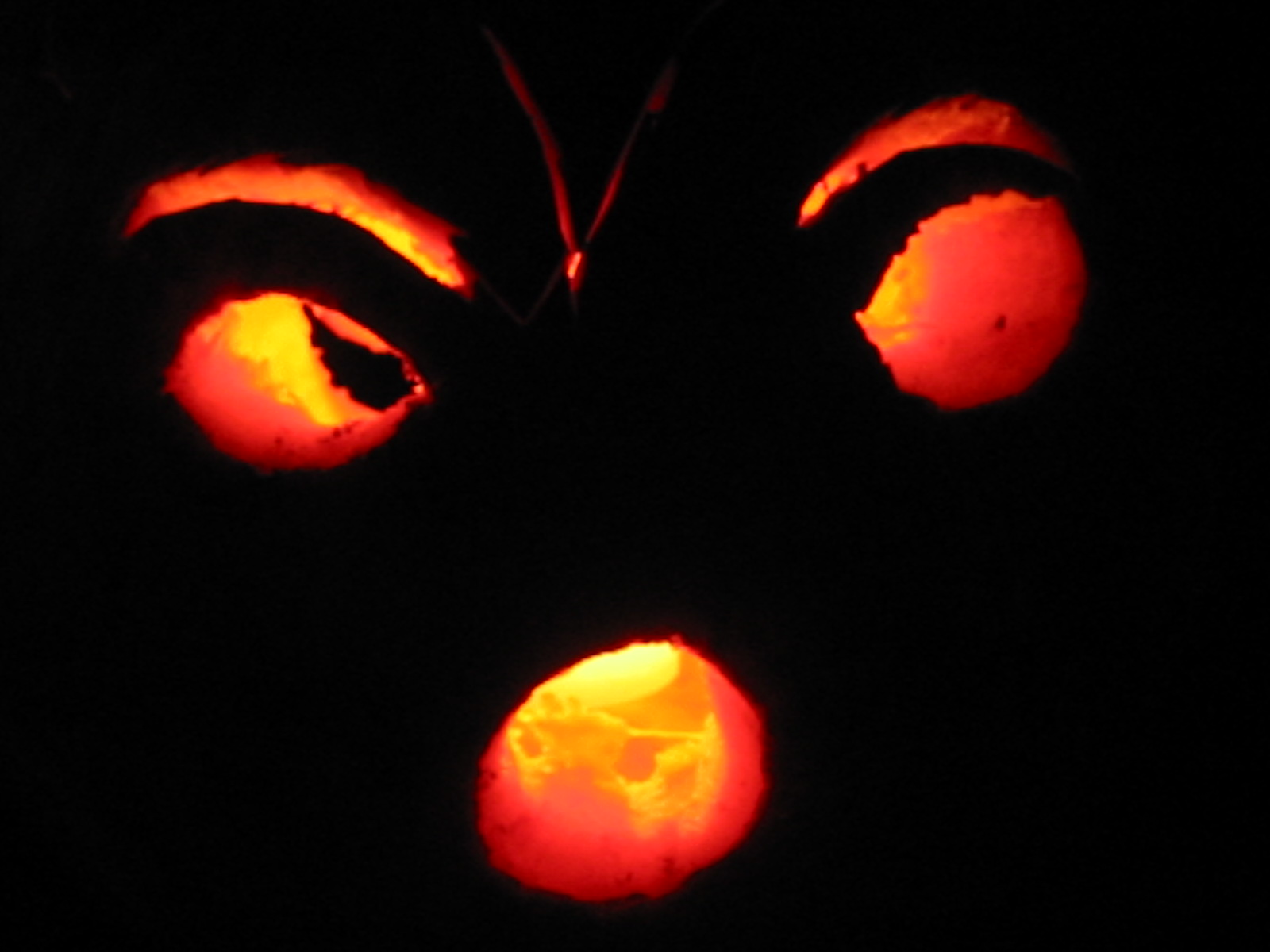 Here is a blurry photo of all the pumpkins made that night.